Wild Game Banquet-March 2012
Calling all men to join us in the Wild Game Banquet, Thursday evening @ Spring Place Baptist Church at 6:30pm. You will have the opportunity to taste all types of wild game.  Men acorss Northwest Georgia  will gather together to have some good food, an awesome fellowship and a really great time. All are welcome to come.
 Tickets are just $10.00 each. For information or directions, please call Temple Baptist Church at 706-226-6785. Hope to see you there…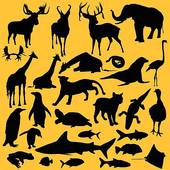 Comments are closed.